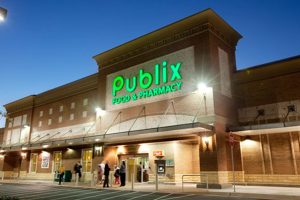 Publix sponsors and administers a self-funded plan which provides medical benefits to eligible employees and their dependents, including the child of an employee who sustained injuries at birth.  The parents instituted a birth trauma medical malpractice suit, which was settled in Florida State Court.  Publix instituted an action in Federal Court under ERISA seeking an equitable lien or constructive trust over the settlement proceeds, which were sitting in the malpractice attorney's trust account, pending Florida State Court approval of the minor settlement.
The Publix Plan not only obligated the participant to "immediately reimburse the Plan, out of any recovery made from another party, the amount of medical, prescription or other health care benefits paid for the injury or illness by the Plan" entitling Publix "to first and full priority reimbursement out of any recovery to the extent of the Plan's payments," but also expressly provided, in the Member Handbook, that when an attorney possesses settlement funds constituting recovery for a member's covered injury, "the member's attorney holds the recovery as a constructive trustee for the Plan, because neither the member nor the member's attorney is the rightful owner of the portion of the recovery subject to the Plan's lien."
The U.S. District Court found that an equitable lien over the settlement proceeds had been established, and rejected the malpractice attorney's arguments on jurisdictional, ethical, and public policy grounds:
"Defendants argue that because the underlying settlement involves a minor, the distribution of settlement proceeds requires supervision by a Florida court. Notwithstanding, this is an ERISA action brought by a plan's fiduciary to seek a constructive trust or equitable lien on funds, and the federal district court has exclusive jurisdiction….
"Defendants argue this action 'creates an impermissible conflict of interest between the Attorney Defendants, the minor child, and Publix, and that it would be unethical to for the Attorney Defendants to represent Publix in a contingency fee contract and protect the interest of Publix over the minor.'  Defendants also raise concerns with the 'chilling effect on law firms to take these cases on a contingency fee basis' and that 'Publix mandating that the underlying law firm represent them for free violates the 13th Amendment.' As Publix correctly points out, the Attorney Defendants do not represent Publix's interest. And, as discussed, the funds held in trust by the Attorney Defendants are, as alleged, subject to a lien by agreement under the Plan. Their possession of the funds does not create a conflict of interest. Defendants cite no authority finding a conflict of interest on these facts, much less one that mandates dismissal of a fiduciary's claims, or a violation of the Thirteenth Amendment. The cases cited above make clear that this action is properly brought against the Attorney Defendants, and this is not a basis for dismissal."
Publix Super Markets v. Figareau, No.19-545, 2019 WL 6311160 (M.D.Fla. Nov. 25, 2019).