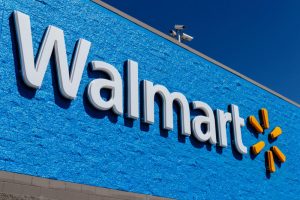 Plaintiff sought service records and maintenance and repair policies from Wal-Mart where the injuries occurred.  Wal-Mart sought a protective order, claiming that production of the service records were "unduly burdensome" and that the maintenance and repair policies were "proprietary" and should therefore be protected from disclosure by the plaintiff's attorneys.
With respect to the service records, the court held that: "Grayhawk's undue burden argument is based on nothing more than counsel's assertion that 'it would take hours of manpower' to gather service records regarding all of the coolers at the Auburn Walmart store. The party opposing disclosure has the burden of proving good cause, which requires a showing that specific prejudice or harm will result if the protective order is not granted. Grayhawk offers no information regarding how its service records are kept other than that they are not in 'one central database'.  Even if counsel's bald assertions were accepted as evidence, the fact that it would take 'hours' to collect the requested records does not establish undue burden."
With respect to the maintenance and repair policies: "No evidence is provided to support the claim that this information is commercially sensitive, that it is kept in confidence, or that harm may result from its disclosure. Absent evidence that the maintenance and repair policies are the type of information that can be protected from disclosure under Rule 26(c)(1)(G) and that its disclosure would be harmful to Grayhawk's interest in the information, good cause for a protective order has not been shown."  The Court went on to note that: "The fact that plaintiff does not intend to keep documents disclosed in discovery confidential does not, in and of itself, justify a protective order. Grayhawk must first show that a protective order is warranted. In the absence of such a showing, the normal presumption is that documents produced in discovery are public."
Ramthun v. Wal-Mart, No.17-1440, 2019 WL 917343 (W.D.Wash. Feb. 25, 2019).