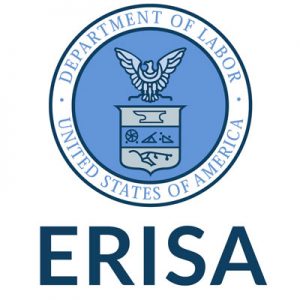 At its core, this is a contract dispute over whether the plan administrator and third-party processer underpaid the provider for hemodialysis treatments received by an employee. The District Court determined that the provider had standing to bring the suit because an anti-assignment provision in the plan was ambiguous or, in the alternative, was rendered unenforceable by Tennessee statute. Holding that the plan's anti-assignment provision is not ambiguous and that the Tennessee statute is preempted by ERISA, the Fifth Circuit reversed.
The appellants contend that the Court's analysis should be guided by LeTourneau, which deemed a similarly-worded anti-assignment clause to be valid and enforceable. The appellee contends that the Court's analysis should instead be guided by Dallas County, which deemed an anti-assignment clause to be ambiguous and invalid because another part of the plan expressly authorized assignments. The District Court concluded that this case was more like Dallas County, but the Court of Appeals disagreed.
Unlike this case, the plan at issue in Dallas County contained a separate provision — the "Network Assignment" clause — which authorized making assignments to healthcare providers in the clearest of terms. In this case, the most that can be said is that the Plan might agree to pay a third-party provider as a convenience to the Covered Person. But it no event (1) is the Plan obligated to do that, or (2) is the Plan liable to the third-party provider.
As to the preemption issue, the question of whether Tenn. Code Ann. §56-7-120(a) (whenever any policy of insurance issued in this state provides for coverage of health care, the beneficiary shall be entitled to assign these benefits to the healthcare provider) is preempted by ERISA appeared to be one of first impression, but, simply as a matter of plain and ordinary meaning, it seems to the Court that a state statute requiring plan administrators to honor assignments made to third-party healthcare providers would necessarily "relate to" the administration of those plans. [In a footnote, the Court noted that no party offered a structured argument that the ERISA plan or the Tennessee statute at issue was saved from preemption under Section 1144(b)(2)(A), which exempts state laws regulating insurance, banking, and securities.] The Tennessee statute "relates to" ERISA plans because it impacts a "central matter of plan administration" and "interferes with nationally uniform plan administration." Mandating that plan administrators must assume liability to be sued by third-party providers who are not in privity of contract with them impacts a central matter of plan administration. Furthermore, because states could — and seemingly already do — impose different requirements on when such assignments would have to be honored, permitting the Tennessee statute to govern this plan would interfere with nationally uniform plan administration.
Dialysis Newco v. Community Health Systems Group Health Plan, No.18-40863, 2019 WL 4296698 (5th Cir. Sept. 11, 2019).