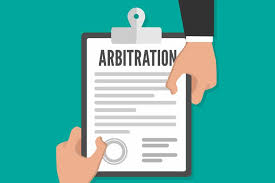 "The parties entered an arbitration agreement that permits the arbitrator to 'hear only individual claims' and prohibits arbitration 'as a class or collective action … to the maximum extent permitted by law'.  An arbitrator nevertheless commenced a class arbitration under this agreement, on the theory that the parties' class arbitration bar is prohibited by federal law. The question before us today is not whether the arbitrator's class arbitration decision is correct, but whether class arbitration should have been an issue for the arbitrator, rather than a court, to decide in the first place.
"Ordinarily, courts must refrain from interfering with arbitration proceedings. But as our sister circuits have held, and as we now hold today, class arbitration is a "gateway" issue that must be decided by courts, not arbitrators—absent clear and unmistakable language in the arbitration clause to the contrary.
"And no such contrary language exists here. Quite the opposite, in fact: As noted, the arbitration agreement permits individual arbitrations only, and it explicitly prohibits arbitrators from commencing class arbitrations to the maximum extent permitted by law. That language is, at best, in substantial tension with – and in any event, not clear and unmistakable support for – the notion that the parties authorized the arbitrator to decide the gateway issue of class arbitration.
"Accordingly, we hold that courts, not arbitrators, must decide the gateway issue of class arbitration presented here, and accordingly remand for further proceedings."
20/20 Communications v. Crawford, 930 F.3d 715 (5th Cir. 2019).