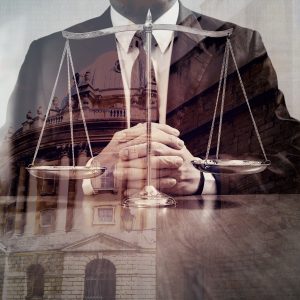 Applying Texas Law, the U.S. Fifth Circuit reviewed a case against the law firm Greenberg Traurig arising out of the R. Allen Stanford Ponzi Scheme.  The suit was dismissed by the district court, under Texas' immunity for lawyers facing suits brought by non-clients.
First, the Court rejected a Non-Litigation Exception. The trend among Texas courts "comports with the purpose of attorney immunity to promote loyal, faithful, and aggressive representation in a comprehensive manner. Although not limitless, the doctrine's application is broad. Its underlying rationale is to free attorneys to practice their profession and advise their clients without making themselves liable for damages. The most likely understanding is that this includes the multitude of attorneys that routinely practice and advise clients in non-litigation matters."
Second, the Court rejected application of a Criminal Conduct Exception. While noting that criminal conduct can negate attorney immunity under some circumstances, the Court pointed out that such analysis turns on "whether that behavior was in the scope of representation and not whether it was criminal."
Finally, the Court rejected the argument that the common law immunity had been abrogated by statute with respect to claims brought under the Texas Securities Act.
Troice v. Greenberg Traurig, 921 F.3d 501 (5th Cir. 2019).