Plaintiff was a participant in a long-term disability plan which contained a contractual three-year limitation period.  He was injured in 2006 and was declared eligible for benefits in 2008.  A dispute over the percentage owed under the plan was resolved in 2011.  Six years later, plaintiff administratively appealed.  At that point in time, he disputed (a) the average yearly income that had been calculated back in 2008, and (b) the offsets that had been applied.  The District Court dismissed the suit as untimely, and the Fifth Circuit affirmed.
"ERISA does not provide a statute of limitations for suits to recover benefits. The limitations period for analogous claims under state law may fill the gap. Alternatively, the parties may fill the gap by agreement: 'Absent a controlling statute to the contrary, a participant and a plan may agree by contract to a particular limitations period, even one that starts to run before the cause of action accrues, as long as the period is reasonable.'
"Accrual of ERISA claims is a question of federal common law. Accrual is a simple matter when a claim for benefits has been formally made and formally denied. To cover less-clear situations, circuit courts have applied a form of the standard federal discovery rule: a claim accrues when a party has enough information that it knows or reasonably should know of the injury or deprivation…. Most commonly, courts apply the 'clear repudiation' rule, under which the claim accrues when the plan repudiates a beneficiary's claim to additional benefits in a manner that is clear and made known to the beneficiary."
"Our court has not expressly rejected or adopted the clear-repudiation rule, but we do have a published decision consistent with its approach…. The court's reasoning here tracks the reasoning of Miller and other cases: information can trigger accrual, even in the absence of a formal application or denial of benefits, when it is clear and made known to the beneficiary.
"The district court concluded that Faciane's miscalculation claim accrued in March 2008, either through Sun Life's March 31, 2008 letter explaining his monthly benefit calculation or as evidenced by Faciane's contemporaneous understanding of Sun Life's calculation. To conclude that Faciane received the March 31, 2008 letter, the district court applied the 'mailbox rule'….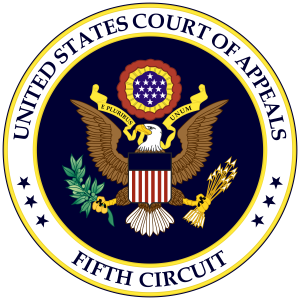 "In affirming the district court, we reject Faciane's theory that his claim accrued only with Sun Life's formal denial of his administrative appeal in 2017…. Faciane chiefly relies on BMHD's discussion of ERISA's administrative exhaustion requirement and its regulation of formal denials of benefits. See 29 C.F.R. §2560.503-1(g)(1) (requiring an explanation of reasons, reference to relevant plan provisions, and other information). A hospital was seeking reimbursement from Crain Automotive, which self-funded its employees' health insurance. Our court cited Crain's failure to comply with the regulation's requirements in excusing the hospital's failure to exhaust administrative remedies. Faciane believes that, because he did not receive a formal denial compliant with ERISA regulations until 2017, his claim did not accrue until then. But exhaustion and accrual are different inquiries. Accrual may happen before any administrative review has started, much less ended, as Heimeshoff and the clear-repudiation caselaw make clear."
Faciane v. Sun Life Assurance Company of Canada, No.18-30918, 2019 WL 3334654 (5th Cir. July 25, 2019).